Packs of bodybuilding programs and nutritional advice to dry and gain muscle mass.
Our Fit Packs have been exclusively designed to allow you to progress in your goals of leaning, gaining mass and shaping with diligence and methodology. They have been developed by expert coaches in physical preparation and sports nutrition to help you reach your goal in 12 weeks. The packs are in digital format (pdf) and can be accessed instantly from your smartphone, PC or tablet.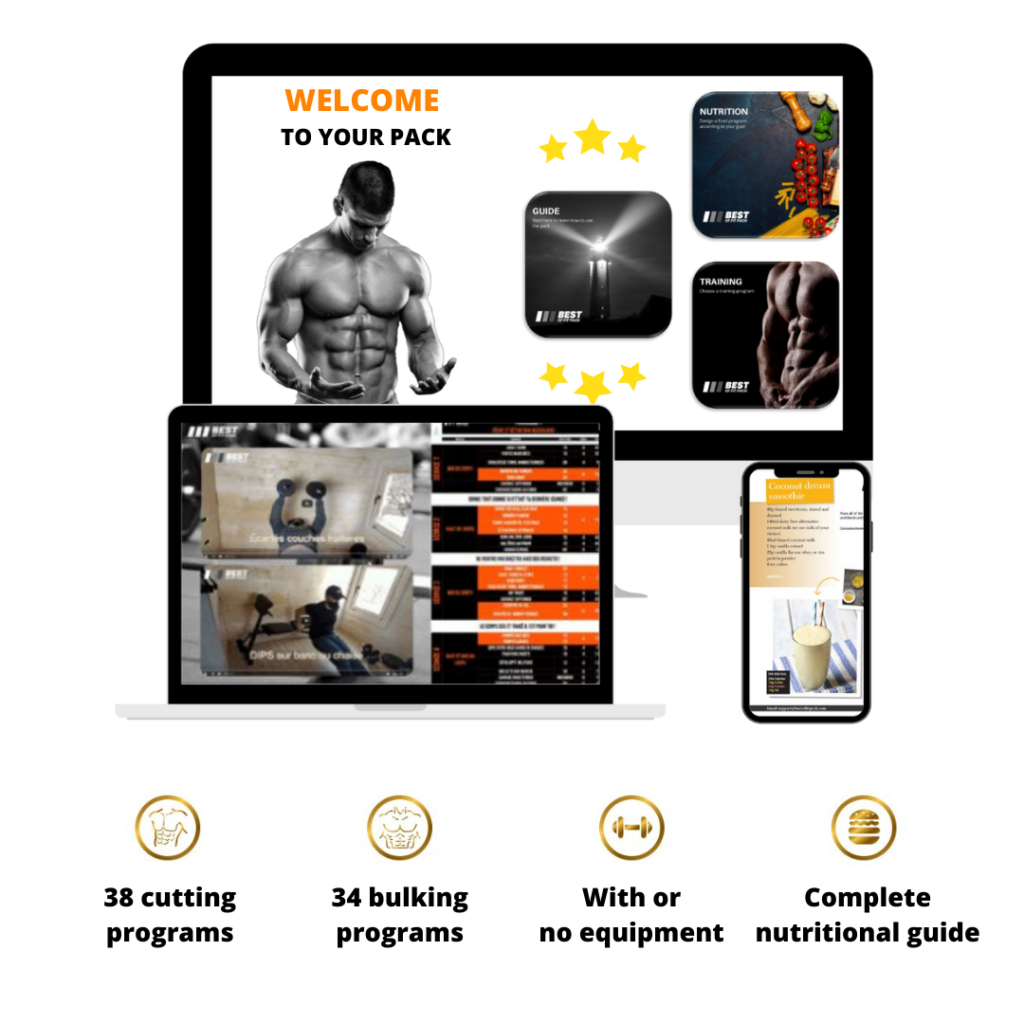 Our pack is in digital format, everything is in the form of digital multimedia content (pdf and videos) and is accessed via smartphone, pc or tablet. We do not send anything by mail, access is instantaneous after purchase.